Season Winter 2019
Sunbury Saints are proud to announce that we have been successful in our Government Grant application.  We will soon receive $1000 that will go directly to the club!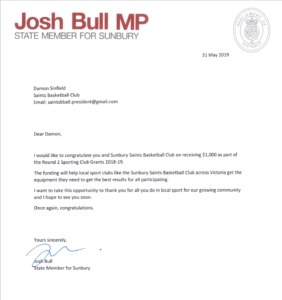 For our Junior players, a basketball camp is being held on 9th July.
Assist Basketball are proud to present this series of basketball camps aimed at engaging, challenging and motivating players to take their game to the next level. With special guest coaches from the 2019 Eurocup Champion, Valencia Basket Club, this unique experience will expose players to a European style of coaching and development that has produced a host of NBA and international players. In upholding the club's "Cultura de Esfuerzo" (Culture of Effort) the camp will focus not only on the skills and fundamentals of the game, but the approach and mentality to succeed on and off the court.
The camps are open to players aged 10-17 years, who are willing to learn and have an intermediate level of basketball experience (aspiring or current representative level players). We look forward to seeing you at camp location near you !!
For more details and registrations go to: www.assistbasketball.com.au/player-development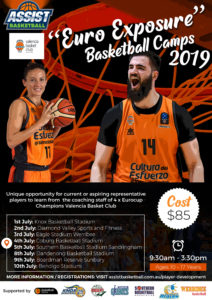 Also, Sunbury Saints would like to announce our new personalised Hoodies that are now for sale.  Click on the hoodie below to order yours now!! Only $35!! Limited time only!!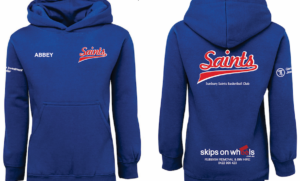 Check us out on Facebook by clicking the image below